Deliver A Dream
And make $50,000 + Bonuses + Benefits!
Watch The Video Below and Fill In Our Short Inquiry Form To Find Out How!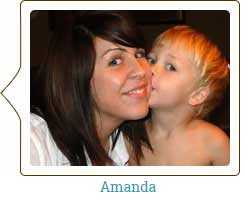 "How can you put into words the service that Shiva provides? In fact, you can't even call it a service, it's a friendship. In this crazy world of surrogacy, Shiva has a way of making everything feel simple and easy. She found the most amazing family that is so rewarding to carry for. Between me, Shiva and Intended Parents; we've created a lifelong family already."
"I wavered on the idea of becoming a surrogate for a couple of years and spoke with many other agencies that I felt were "missing something." Then I found Shared Conception. I spoke with Shiva and immediately and felt more comfortable with her than any other agency. She held my hand and was available every step of the way. I had such an amazing experience, I did a second journey. Thank you Shiva for your constant support throughout both my journeys, I wish I could do more."
Complete this Form
There is no obligation whatsoever and your information is safe with us!