Shared Conception is a full-service, custom-matching surrogacy agency that expertly and compassionately assists you through the process of surrogacy. We deftly offer personalized, efficient service that results in couples bringing their dreams of a having a family into reality.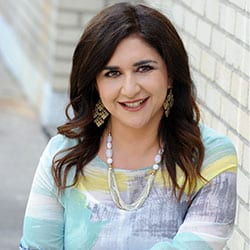 Shiva Landry founded Shared Conception, LLC in 2011 and it is one of the most reputable and results-oriented surrogacy agencies in Houston, Texas and across the nation. No stranger to pregnancy-related difficulties, Shiva Landry has battled with her own infertility issues and so personally understands much of the related emotions. Paired with her experience in the medical field along with her extensive business experience that her Masters in Business Administration (MBA) and successful business career brings her, she and her staff knowledgeably and compassionately guide intended parents and surrogates through the process.
Shared Conception understands how overwhelming the process can be for first time surrogates. Thus, the agency's support and experience is invaluable to the surrogates they will be supporting. Our staff is consistently available throughout the process – from the initial inquiry about the program to the time she delivers that bouncing baby.
Shiva Landry is a member of ASRM (American Society of Reproductive Medicine) and SEEDS (Society for Ethics in Egg Donation and Surrogacy) and professionally adheres to all established ethics and guidelines.
With Shiva Landry's personal desire to help build and complete families plus her business experience, Shared Conception is committed to providing our clients with exceptional and individualized personal attention, education, support and confidential third-party services.
Shared Conception's Approach
While Shared Conception attracts many prospective surrogate candidates, our strict screening process ensures that only the most viable candidates become a part of our Shared Conception family.
For intended parents and surrogates, the decision to participate in surrogacy and the process itself, is not easy. Shared Conception tries to make it a smooth journey for you and your family. Our clients look to us to make a complex experience as easy as possible. We can do that.
We are really passionate about helping build families at a reasonable cost. We strongly believe that creating a family should not be all about finances and racking up debt. Instead, it should be about building bonds and strong, trusting relationships with the intended parents and surrogates as well as the medical specialists and facilities that medically oversee the process.
Shared Conception hopes that our website answers many of your questions. We invite you to call our office and speak to one of our team members who can expertly assist you. If you are interested in becoming a surrogate, complete our online application or contact us form. If you are seeking the services of a surrogate, please complete our contact us form. Be assured we will contact you within the next business day. We want to connect with you as soon as possible!