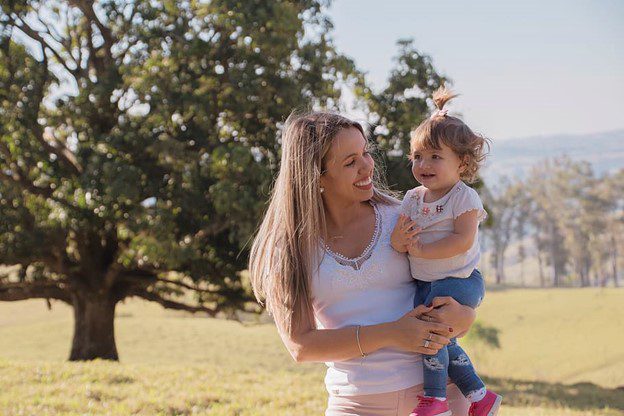 If you're looking to become a surrogate mother and this is your first time, you probably have a lot of questions.
For starters, you may have some misconceptions, such as that the process of surrogate pregnancy is complex. While its true that the process can be challenging to navigate, you have all of us at Shared Conception to help you with that! Plus, a surrogate pregnancy itself is no different than a normal pregnancy. You can expect to feel and experience the same health conditions and emotions that you do during a normal pregnancy.
Of course, one crucial difference is that of embryo transfer. As you may already know, this part is quite different from a normal pregnancy. Even so, you don't need to worry, because you'll be in the hands of highly experienced medical professionals.
Embryo Transfer Process
When you visit the IVF clinic for the first time, the doctors will conduct some tests and you'll undergo a thorough checkup to make sure that you're healthy enough for the surrogacy process. In case you're wondering about the medical expenses, don't worry. The intended parents are liable to pay all medical expenses associated with the surrogacy process. So once you clear up all the details, you can schedule the embryo transfer. The doctor will also give you some instructions on how to take care of yourself, along with some medication.
Preparing for Embryo Transfer
Before you undergo the embryo transfer process, you'll have to mentally prepare yourself to become a surrogate mother. Hence, you need to start by taking good care of yourself in the days leading up to the embryo transfer. A good way to do this is to sleep on time and get enough rest to relax your body. Maybe take some extra naps that week. Next up, don't forget to keep yourself hydrated and watch what you eat. You should add protein, fiber, and carbohydrates to all your meals in proper proportions while ensuring that you choose the best sources for all your nutrients. When you start off by taking good care of your diet and sleeping routine, you'll feel ready when it's time for the big day, i.e., embryo transfer.
Some other things that you need to do before going through the embryo transfer process are as follows.
Discuss your concerns about the IVF plan with your IVF doctor. Make sure that this plan caters to all your needs and requirements so that you feel comfortable.
Stay on top of your current medications. They will help improve your chances of getting pregnant.
As the day of embryo transfer draws near, write down any questions you may want to ask your doctor. This way, you can address all concerns before the day of implantation.
Do some research on your IVF center and try to understand what equipment they have.
Review what days and times you have to visit the center.
The Big Day
When you visit the fertility clinic, it's likely that you'll be feeling full, as the doctor will have instructed you to come with a full bladder. They will ask you to enter a room where you will lay on a bed. Note that the embryo transfer requires thawed embryos. These are embryos that were frozen and underwent a preservation process after being removed from the uterus of the donor mother.
The implantation process is relatively painless and quick, so you won't have to take any anesthesia either. When you lay straight, the doctor will insert a catheter into your uterus, carrying an embryo. The process is somewhat similar to a pap smear.
Depending on the clinic, they might also monitor the process through an abdominal sonogram. Some clinics also let the surrogate see the procedure in real-time with a doctor. The doctor will strategically push the embryo into your uterus by inserting a small puff of air. Then, they will slowly remove the catheter to prevent pain or irritation in your uterus. That's it. The process merely takes a minute or two, so you won't even notice how quickly it ends.
Since the doctor performs the process with care, there will be no reason to stay at the clinic. So, you just need to rest at the clinic for a few minutes, and you're good to go home.
After the Embryo Transfer Process
Once the process is over, you can carry on with the surrogate pregnancy like a normal pregnancy. You don't have to expect anything different, except for a few extra visits to a doctor. At first, you need to visit the clinic every few days to confirm your pregnancy. Afterward, you'll need to make a few ultrasound and bloodwork visits to the clinic so they check up on you and your baby's health. Around the eight to twelfth week of pregnancy, you'll start seeing your own OB of choice. Usually it's the same OB that delivered your own children.
Besides that, you can also expect to keep the intended parents in the loop throughout the pregnancy. They will check your results and discuss your pregnancy with the doctor. Of course, they'll also ask you to look after yourself. By the time you get pregnant, you will start receiving promised surrogate compensation on designated days. An obvious factor that makes surrogacy different from other pregnancies is that the intended parents will pay the entire surrogate cost.
Bottom Line
Surrogate mothers don't need to worry about the process if they have given birth before. This is because the embryo transfer process only takes a few minutes and is almost painless. After that, you can expect the same experience as a normal pregnancy.
We know surrogacy is a complicated topic in itself. If you need more assistance, you can contact Shared Conception to address your concerns.