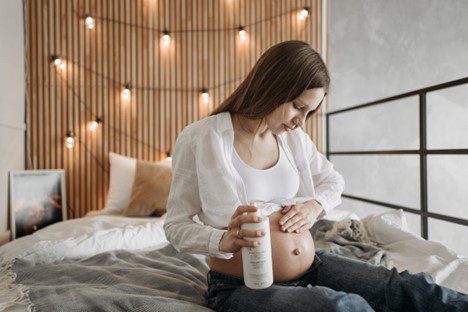 Parenthood is one of life's most fulfilling and poignant phases of a woman's life. Unfortunately, it does not come easily to every woman. Therefore, the process of surrogate pregnancy has become increasingly popular. It serves as a miraculous solution for those who cannot carry their own pregnancy but wish to have children.
Becoming a surrogate mother is a life-changing decision. It requires a compassionate, empathetic, extremely generous, and courageous heart.
What does it take to have a Heart of a Gestational Surrogate?
If you consult surrogacy agencies in Texas, they will tell you that intended parents cannot use the eggs of the surrogate mother or the gestational carrier. They do not create the embryo, but they will transfer it to the uterus of the surrogate mother so that she can carry the pregnancy.
While the reasons to become a surrogate are clear in most cases, it is natural to wonder what motivates a woman to bear the pains of childbirth for another couple. Over the years, many gestational carriers have shared their reasons for becoming a surrogate and the factors that motivated them to deliver someone's child.
In most cases, gestational carriers share the joy they feel from being pregnant. They love experiencing the wholesomeness it brings and the feeling of being complete. For others, it is the comfortable financial cushioning the process of surrogate pregnancy provides. It is true that intended parents have to pay a lot of money to the surrogate mother to deliver their baby. Women who already have children of their own but want to help others experience the say joy may opt for surrogacy. It would provide them with sufficient financial compensation to fulfill the needs of their own family while giving the intended parents what they have longed for.
It is no hidden fact that gestational carriers can earn around forty-five thousand to sixty-thousand dollars and more for delivering a surrogate baby. Compensation can vary, and surrogate mothers can earn even more depending on their locality, support factors, insurance arrangements, and more.
For most, though, the motivation that helps volunteer women to develop the heart of surrogate mothers is the joy of helping another couple become parents. Parenthood is one of life's greatest gifts and pleasures, and facilitating others in obtaining it can be an exceptionally rewarding experience for surrogates.
Choosing to Become a Surrogate
For most intended parents, there is no limit to the joy every moment of the surrogate's pregnancy entails. You will always see almost a child-like glee on their faces whenever they hear the heartbeats of their unborn baby in the surrogate's womb and their tiny body developing in each successful ultrasound.
Helping couples experience this unfailing joy is the sole reason why many women choose to become surrogates. The process of surrogate pregnancy is the same for women as carrying their own babies. They're as comfortable as they are in their own baby's trimesters, and everything progresses just as it should.
However, many surrogate women will relate to how they feel even more relaxed and comfortable carrying a surrogate baby to term than their own. Perhaps it is because they look upon it not too differently than a babysitting job, acknowledging the responsibility of another person's child under their care.
Working with an Agency is better
For surrogate mothers, it is not really a good option to navigate the emotional and legal process of delivering another couple's child on their own. The entire experience can be too overwhelming and unnecessarily difficult. Rather if you choose to work with an agency, such as Shared Conception, which is one of the surrogacy agencies in Texas, you will have experts leading you every step of the way.
From the application, screening, and matching to the preparing process, our experts will guide you and the intended parents through every step of surrogate motherhood. Surrogacy is also a sensitive legal issue, and it is important to enlist the help of reputable and authentic authorities to see it through.
Besides, a reputable agency makes the process of surrogacy even more memorable, stress-free and joyous for everyone involved. However, before initiating the process, it is important for the gestational carriers to discuss it with their children and spouse.
Since surrogacy is still a widely debated topic, there can be varying reactions from families. While some may be supportive and even excited to share the GC's journey, other families may find it unacceptable. Hence, discussing it beforehand and involving your children and partner is necessary.
Final Thoughts
The process of being a surrogate demands selflessness, empathy for couples devoid of the joy of children, and a generous heart. It takes willingness, courage, and steadfast commitment to carry another couple's baby in the womb and deliver it to term. For some, the emotional transfer of the surrogate baby to the intended parents can be challenging too.
But with the right approach and objective, you will find surrogacy to be a rewarding experience, just as it must be. For any additional help, you may need with your journey of surrogacy, feel free to contact us. Any of us at Shared Conception would be happy to give you more information!