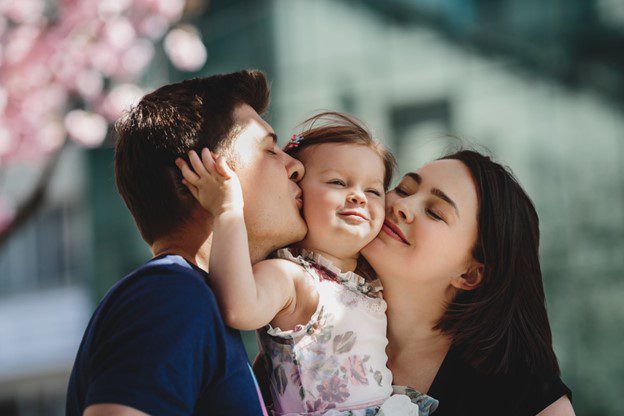 Planning to opt for surrogate pregnancy to become parents? Once you choose the surrogacy process, you need to find the right surrogacy agency and surrogate.
Though the waiting can make it seem like the process is taking forever, the process itself is beautiful and exciting. You and your spouse or partner patiently wait for a little one who will change your life once he or she comes home. The thought of becoming parents will help you cherish each moment and celebrate every step towards becoming parents. So, don't worry about the waiting period and begin your journey with hope.
Here, we have mentioned some of the stages of the process of a surrogate pregnancy that will require a great deal of patience on your part.
The Journey to Becoming a Parent
Looking for Right Surrogate Agency
Are you and your spouse ready to become parents? If so, you can start looking for surrogacy agencies in Texas. Choosing an agency can take a great deal of time, as you need to consider several factors before making a decision. Since the agency has to regulate the entire process, it's best to take your time versus making a decision in a hurry.
Opting for a local agency instead of a national agency is a great idea. This way, you will be able to find surrogates who are present in your city and state. You don't have to travel all day to another state to meet the surrogate. Also, take time to research them. Check their experiences, qualification, and reviews.
Make sure that the agency is equipped to meet your requirements. Speak to a representative and see how honest they are about the joys and challenges of surrogacy. Lastly, before making any decision, ask health questions that come to your mind and see if they can satisfy you or not.
Finding a Surrogate Mother
Once you choose an agency, it's time to look for the right candidate to give birth to your child. Finding a surrogate mother is the most challenging task of them all. Some people wait for months to be matched with the right surrogate.
If you don't already know someone who wants to become a surrogate mother, your chosen surrogacy agency will help you. They will look for surrogates who have been screened by the agency, are in good health and align with your preferences. The agency will first schedule a consultation with you to discuss your objectives and preferences.
After we have found the ideal surrogate for you, we will set up a meeting for all of us. You both can share your concerns and discuss the plan. If you don't find them appropriate, our agency will continue searching for the right surrogate. The process will repeat until you find the right person. But keep in mind that you need to be realistic with your requirements, and if you have a long list of wishes and requirements, you might need to wait for a year or more.
Signing the Contract
You also need to go through the legal process. You will create a plan that will include all aspects of the surrogate process- surrogacy cost, the process of pregnancy, a clinic for the surrogacy process, and others.
Your attorney will draft the contract while considering state laws. Also, the surrogate needs to be satisfied with the contract and surrogate compensation. Our agency handles this for you since we want all parties to be satisfied and happy about the process.
Embryo Transfer Process
The intended parents need to go through some medical procedures. The doctor will take some tests and give you medication that you need to take for some days to improve the development of the eggs and sperm cells. After that, they'll do the embryo retrieval, which is followed by PGT-A testing to make sure the embryos are "normal".  All this leads to the most critical process, the embryo transfer to your surrogate. Then you, your partner, and your surrogate need to wait to get pregnant.
Pregnancy Period and Labor
Once your chosen surrogate gets pregnant, you will meet with the surrogate and physicians multiple times.  This will be the time when your excitement level will be at a peak.
The last stage is the labor period when you get the call that your surrogate is about to give birth. This period might only last a few hours, but waiting will seem longer than you can imagine.
Finally, you will get the chance to take your baby home. At that moment, you will realize that waiting for this precious moment and the most beautiful gift was worthwhile.
Bottom Line
Local agencies, such as Shared Conception have been working in the field for several years and have numerous contracts with Texas surrogates. Hence, they know how to match couples with the right surrogate. So, if waiting is hard for you, make sure you have chosen the right experts. Reach out to us at Shared Conception if you have any questions about the process. We are here to help!